Our Mission
Our team is focused on helping protect that investment all year round with the many
services we offer to existing solar customers.

Quality
We ensure that our crew's work is of the highest standard.
Premium Equipment
Trained Technicians
Fast, Affordable Service
Responsibility
Checkpoints are put in place to keep our process quick and effective.
Appointment Confirmation
Cross-platform Communication
Advanced CRM Solutions
Honesty
We operate our business with honesty and integrity.
Locally Owned & Operated
Over 20% Veteran Workforce
300+ Reviews on Google & Yelp
Reliability
Our service is fast and reliable, scheduling is as easy as 1-2-3.
Easy Quoting Process
Follow-Up Calls
Post-Service Reports
Our Team
Both in the office and in the field, our team works hard to ensure
your experience is enjoyable and hassle-free.
Chris Moran
CEO
Chris Moran was born and raised in the San Joaquin Valley and began his career in the solar industry over 10 years ago. Working with established local electrical contractors and industry leading manufacturers, he aimed to educate valley residents on the benefits of PV solar systems. In 2009, Chris founded a small company in his garage known as Moran Power, an honest business focused on helping consumers get the facts on solar systems in California.  That small company is now Solar Negotiators Inc., a well known turnkey solution for affordable solar in the valley. "I would like to thank our clients, my family and our team here at Solar Negotiators for the support they have shown for this company and its vision." In 2013, he founded Solar Maintenance Pros, a panel cleaning service company. Three years later, the business obtained their contractor license in order to expand its service offerings beyond just panel cleaning. Their crew began to install, expand, upgrade, repair, monitor, and provide any and all services necessary to customers after their original installation. Today, Solar Maintenance Pros is the premier provider for solar service in California, managing over 5,000 solar customer's systems and adding more each month. Moving forward, he hopes to continue to grow the company's base of customers and create new and innovative ways to serve them. A Bullard High School and College Valedictorian, Chris has aimed to demonstrate professionalism and competence on all levels of both businesses. The main goal for both his companies is to provide the best solar service to valley residents, working together to do so while giving customers more "complete" solar experience. He is also a proud veteran, having served 6 years in the United States Marine Corps. Deployed to serve a tour in Iraq in 2007, he drive large fuel trucks at forward refueling points and in convoy. Chris Moran has entrepreneurial roots going back three generations on both sides of his family. Chris' grandparents bought and operated the Madera radio station in the Mid 1960's, and his grandfather was the voice of the town through the 1980's. His father was a dentist with a private practice in Madera for over 30 years. Chris Moran is also a third generation shareholder at Sebastian Enterprises incorporated. A business founded in 1946, as Kerman Telephone Company. "I'm so grateful to have grown up in such a solid local company. Attending board meetings as a teenager, I was able to listen to business executives discuss and overcome real corporate challenges. Many of my best leadership principles I learned from those experiences." Alongside running his successful local business, Chris currently serves on the board of directors for Sebastian Enterprises Inc., Kerman Telephone Inc., and Kertel Communications Inc.,. As well as serving as the President of the Board of Directors for Fresno Metro Ministry, a non-profit organization operating in Fresno since 1972. Chris also serves as the President of the Board of Directors for the Better Blackstone Community Development Corporation which focuses on revitalizing the Blackstone corridor of Fresno. He was recently selected to service on the Energize Fresno Technical Advisory Committee. A project team which helps deliver significant resource savings and attract more investment into the Fresno community.
Cindy Michael
Vice President
Cindy Michael is the Vice President and is responsible for overseeing all functions of the business. A major part involves leading and directing employees. She delegates administrative tasks, such as accounting, paperwork and payroll, while giving her the freedom to deal with other issues. Cindy grew up in Mariposa and still returns frequently to visit family. After spending twenty years living on the Central Coast, she recently relocated to the Fresno area to be near her grandchildren. She has a long history in administrative and office management positions including over eight years working in the Yosemite Valley. She brings over 15 years of experience to the team, working within the renewable energy industry in office and project management roles. One of her favorite aspects of working with solar is helping people become energy independent.
Mike Perez
Enterprise Executive Director
Mike Perez first stepped foot into the solar field about 8 yrs ago. He started off on the commercial side, managing the installation of a large multi-family solar project for Arise Solar in northern California. His interest in solar grew each day and he became very involved in the technical side of solar. Mike developed a knowledge base that extended beyond just installing solar systems. He brings his experience to our team and plans to make a difference in the solar services, operations and maintenance field. Mike currently serves as Director of Field Operations assists management in the service and installation side of the business.
Kristi Harris
Senior Director of Enterprise Administration and Finance
As Senior Director of Finance & Accounting, Kristi acts as the company's controller and chief accounting officer and heads the accounting department. The controller is responsible for the company's financial statements, general ledger, cost accounting, payroll, accounts payable, accounts receivable, budgeting, tax compliance, and various special analyses.
Meghan Harmon
Chief Revenue Officer
As Director of Marketing & Media, Meghan is responsible for the production, management and analysis of all marketing efforts made on behalf of the business. This entails implementing tactical advertisement of the business through media buys. Meghan also produces/designs all material that supports the sales efforts of her team. This includes the company website, blog articles, printed sales materials, and promotional items for the business to gain an advantage over competitors. Meghan is originally from Murphys, CA. She moved to Fresno in 2011 to study for her degree and play college sports. With a long history of creative writing and background knowledge in design, she decided to focus her attention on marketing, and graduated from CSU Fresno with a Bachelor's degree in Business Admin. She first discovered her passion for marketing in college, helping local businesses gain consumer interest through branding opportunities and advertising after years working on volunteer projects around the local community.
Ryan Douglas
Senior Director of Contracting Operations
Ryan Douglas is a part of our project management team and he oversees the installation side of Solar Maintenance Pros.  Ryan sees the jobs through from site surveys, through permitting and the final install. Before joining our team, he worked the last 8 years with a general contractor in Truckee as an Electrician and a Project Manager.
RJ Fimbres
Director of Sales Operations
The Director of Sales Operations analyzes sales data, develops and standardizes our product, and originates systems and platforms to help the sales team scale its performance.
RJ has worked in the residential solar industry since graduating from UC Berkeley in 2009. A Valley native, he moved home to Fresno after living in the Bay Area for 12 years to pursue the opportunity to work for a local solar company focused on building personal relationships with clients.
With a sales background consisting of both over-the-phone and in-home solar consultations, RJ is well-suited to help valley residents find the optimal solar solution for their homes and lifestyles. His interests include history, sports, and percussion.
Jackie H.
Director of Project Management
The Director of Project Management is not only responsible for the delivering and execution of her own project's in a given time frame, but also for the projects being managed by her team of Project Managers. The Director of Project Management ensures that all parties are kept informed regarding the status of the project from the date of sale, until the date that Permission To Operate is issued. It is her job to provide the client with an enjoyable and professional solar experience. Jackie grew up in Fresno, CA and graduated with a bachelor's degree in communication from CSU Fresno. She is putting her degree to use as a project manager for Solar Negotiators. She enjoys working with our clients and guiding them through all aspects of the solar installation process. In her free time, Jackie conditions her many horses on her ranch at home, and competes in statewide barrel racing competitions year round.
Ren N.
Director of Solar Fleet Management
Ren has been with the company since late 2015. She served as a Combat Medic in the CA Army National Guard for 5 years. She currently runs and over sees the administrative side of Solar Maintenance Pros to ensure it runs as smoothly as possible.
Eric Wilson
Director of Commercial Operations/RME
As our Director of Commercial Operations, Eric Wilson assists our sales team with system design/engineering, quoting, and project management of commercial solar projects for our clients. Eric is a journeyman electrician with 12 years in the electrical industry paired with an extensive solar background over the last 8 years that include experiences ranging from system design/engineering, estimating, product procurement, project management, installation, trouble shooting, repair, system commissioning, development and maintenance of new and existing clients.
Zach Penner
Director of Design and Engineering
As Design Manager, Zach is responsible for producing plan sets that meet governing codes, are easy for installers to work from, and provide a design that is both aesthetically pleasing and highly productivity for the chosen mounting plane(s). He also provides leadership for the design team and supports the design needs for the sales and installation teams. Zachary grew up in Reedley, CA and moved to Fresno when he married his lovely wife. Zach's love for design and building lead him to a  Bachelors of Science degree in Civil Engineering from California Polytechnic State University San Luis Obispo.  During economic downturn of 2008 Zach found a job in PV Design.  Since then he has gained 10 years of PV Design experience and became NABCEP Certified.
Vivian Storey
Solar Systems Support Manager
Chad McElhaney
Director of Dealer Services
Pete Hafen
Director of Dealer Relations
Rigo Perez
Senior Manager of Technician Services
Shelly Parker
Office Manager/Interconnection Specialist
Shelly works as an Interconnection Specialist for Solar Negotiators, by supporting our company's project management team with mapping and interconnection. She also works closely with our quality assurance department, scheduling orientations and preparing warranty packets for our clients.
Jennifer Rice
Manager of Monitoring Department
Sherene Boni
Quality Assurance Manager
Dawn Souza
Manager of Project Administration
Dawn Souza serves as the company's Quality Assurance Manager, she is the last point of contact with our team post-installation. She guides new solar owners through the system's operations and gathers feedback based on the client's experience. Dawn Souza joins the Solar Maintenance Pros team after over twenty years at Matson Alarm Company. She brings with her, the leadership qualities she gained from years of managing their service department before switching to commercial and residential sales. Dawn serves as our Quality Assurance Manager. She was born here in Fresno, CA but was raised in Northern California and returned to the Central Valley after graduating high school.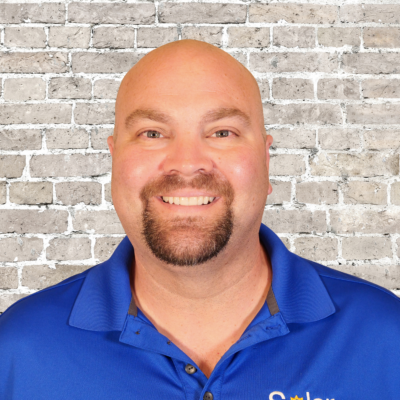 David Bentzen
Sales Manager
Chuck Rowland
Senior Sales Consultant
Chuck Rowland is one of our top sales consultants with over year experience working in the solar sales industry. He uses his years of knowledge working across different companies to help prospective buyers look at their options objectively and evaluate their needs.  Chuck Rowland was born and raised here in Fresno, CA. Chuck's long background in construction has prepared him for his new transition into the solar industry. He has been working in the field for six years, and applies all his knowledge in supporting the Solar Negotiators' sales team. Chuck devotes much of his time to his family, as he has been married for 27 years, has 5 children and 2 grandchildren.
Daniel Gibby
Sales Consultant
Daniel Gibby is qualified sales consultant with over 6 years experience in the solar industry. Daniel enjoys the aspect of helping local homeowners find affordable solutions to fit their families energy needs. Daniel was raised in Visalia, he has spent all of his life in the San Joaquin Valley. He graduated with a Bachelors degree in Business Management from the Craig School of Business at CSU Fresno. He began his career in the solar industry by facilitating solar and energy education workshops to the public. Daniel has become dedicated to helping consumers find best solution to go solar, he even installed a solar system on his home here in Fresno with one our Solar Negotiators' premier contractors.
Javier Ramirez
Crew Lead
Javier Ramirez is an Installation Technician on our Solar Maintenance Pros install crew. He works daily with his teammates to provide a high-quality installation to our clients under the leadership of his foreman. Javier's favorite aspect is the job is helping to improve the quality of the environment through solar, and knowing what he does makes a difference.
Cameron Voss
Senior Technician
Cameron Voss has been with the company for three years and is one of the longest-standing employees of the service division of Solar Maintenance Pros. He was promoted up from a panel cleaning technician to installer, to his current position as a field technician. Cameron ran his own panel cleaning company before joining our crew in 2016 as one of the first technicians on staff.
Bob Woods
Design Assistant
Simon Martinez
Manager of Solar Maintenance
Antonio Pineda-Garcia
Installation Technician
Jason Pierce
Sales Consultant
Yvonne Maes
AR/Project Funding Manager
Melissa Fernandez
Executive Assistant
Tyler Friesen
Sales Consultant
Forrest Barcus
Executive Assistant to the CEO/Partnership Manager
Kristine Newton
Human Resources Manager
Henry Regier
Customer Success Team
Robbie Zimbelman
Sales Consultant
Nicole Munoz
Customer Insights Specialist
Andrea Casey
Project Manager
Krystal Parker
Accounts Receivable
Chris Short
Senior Warehouse Manager
Scott Barcus
Roofing Department Manager
Zachary Manock
Project Management Department Manager
Marcy Davis
Assistant Controller
Cassidy Gordon
Panel Cleaning Technician
Samantha Perry
Monitoring Technician/Administrative Assistant
Rene Hernandez
Service Tech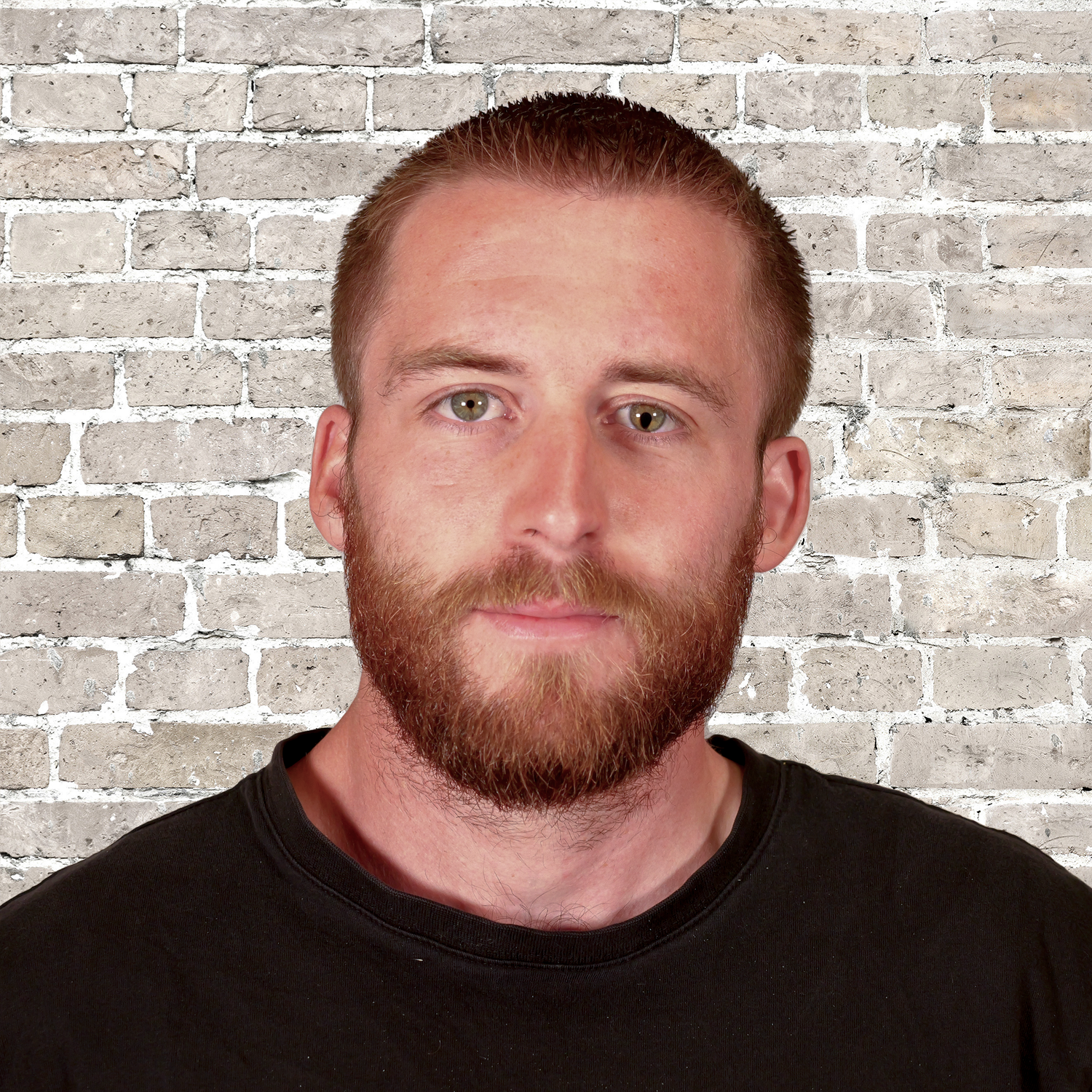 Landon Harper
Installer I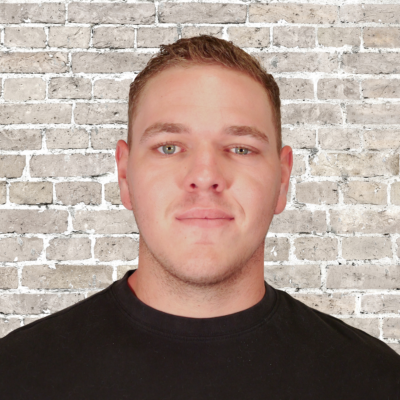 Michael Wynn
Panel Cleaner