Careers—Join our Team!
Solar Negotiators powered by Solar Maintenance Pros employs the largest solar service division in the Valley. We aim to be the brand existing and future solar customers can trust to get the job done right. Our company leads the local industry in knowledge, innovation, and quality service.
The Central Valley's Fastest Growing Company
Solar Negotiators was The Business Journal's 2019 Fastest Growing Company. We employ the local area's largest solar fleet of installation and maintenance field personnel. Our company is always looking for the right person to join our team of solar pros.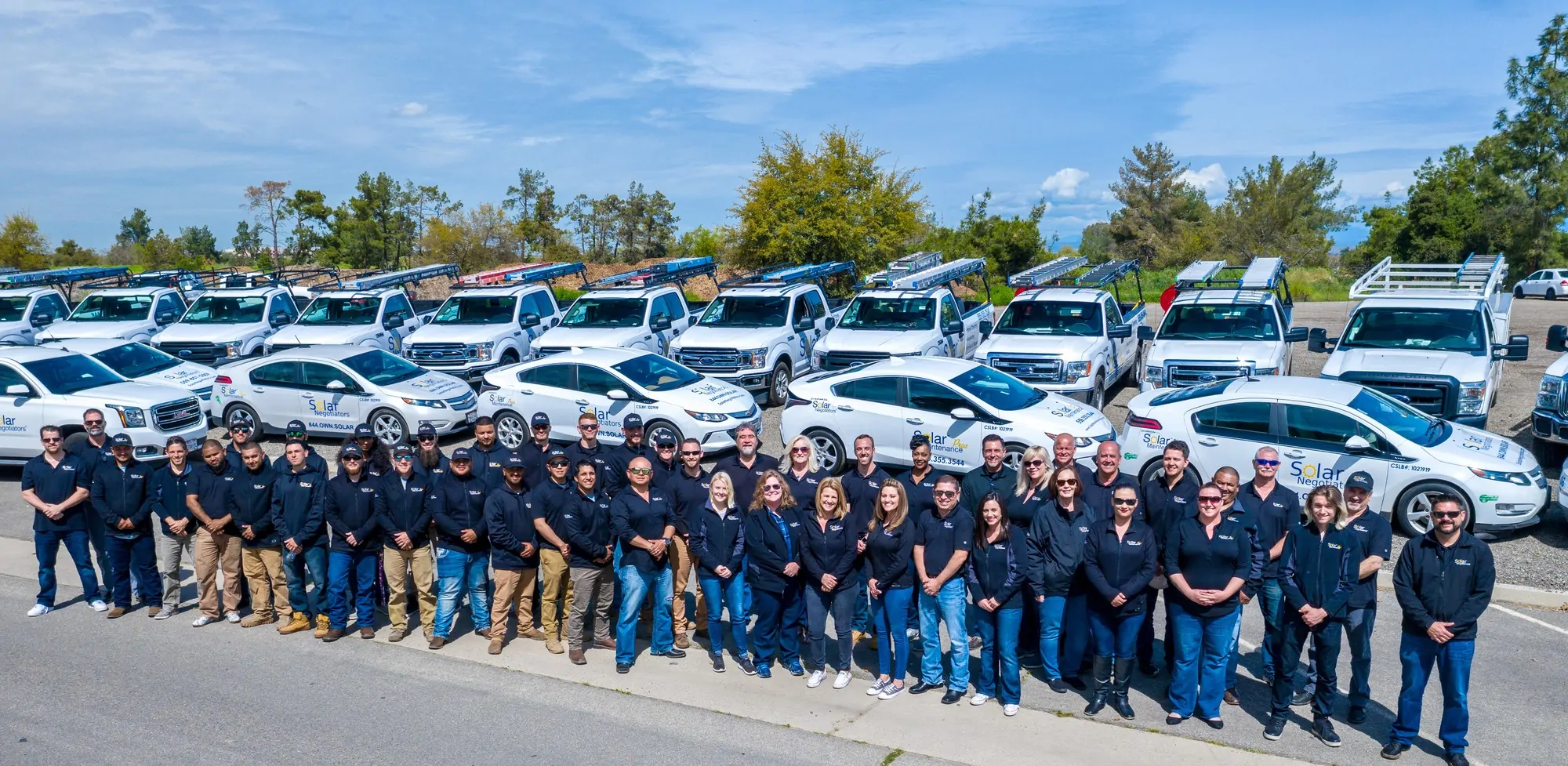 How We Serve our Community

Team members dedicated to serving the needs of our customers post-installation.

The percentage of our employees that are U.S. veterans.

Number of installation and maintenance customers we serve in the 5-county area.

Years in business. Our local business was founded in 2009.
Learn about what makes the Solar Negotiators the best company to work with. The warehouse team lay the foundation of our day to day field operations by keeping jobs organized and efficient. Our field crew makes up more than 50% of our staff. They play an integral part in our client's long-term satisfaction and energy savings.
What makes Solar Negotiators powered by Solar Maintenance Pros the best company to work for? Learn about what benefits we offer, what our company culture is like, and opportunities for growth directly from our employees. Visit our company Glassdoor to learn more and power your future by applying today.